John Galban's Flying Site
|
home


Johnson Creek '10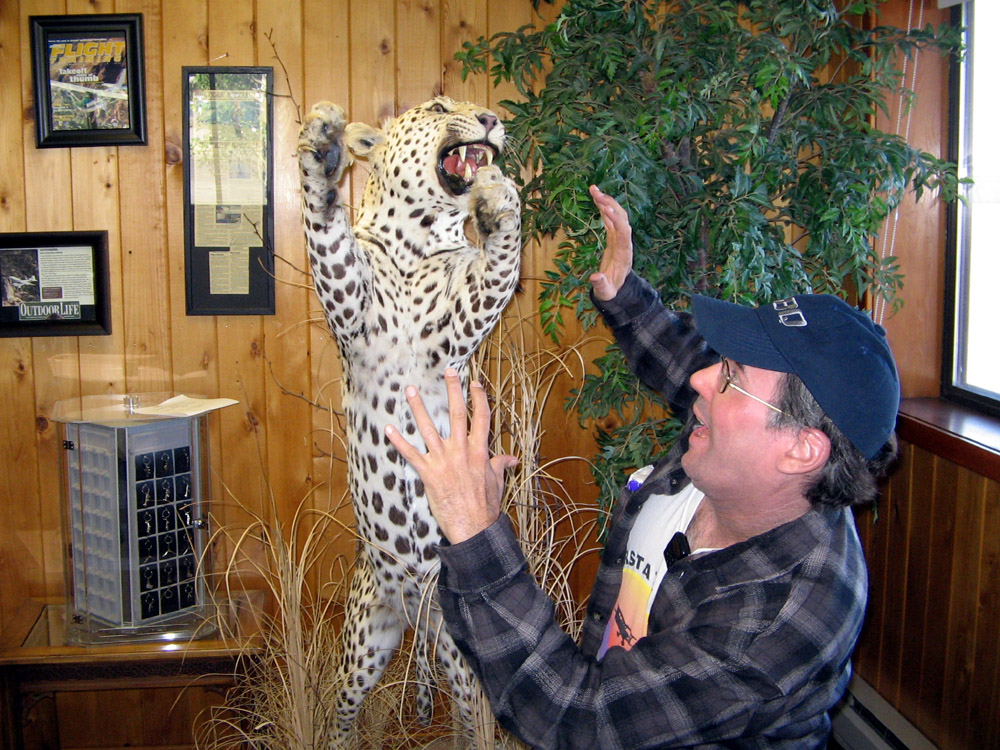 At our usual gas stop in McCall, I was forced to fight off this leopard in order to reach the restroom.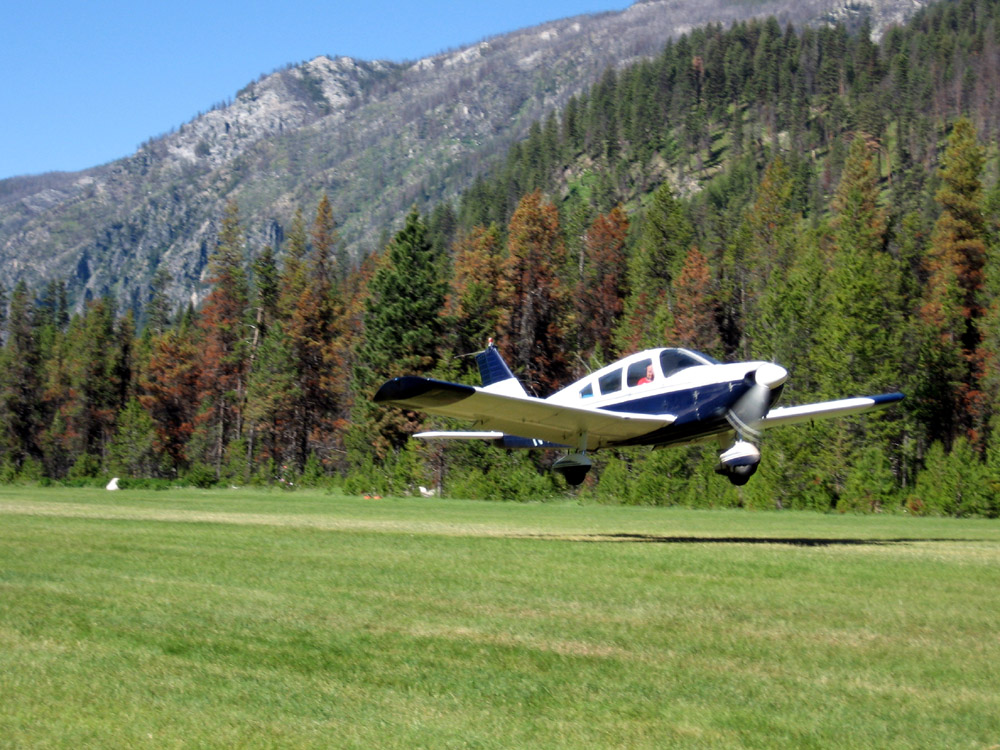 N4BQ departs Johnson Creek, no doubt on the way to eat somewhere. That's my brother Flavio in the passenger seat.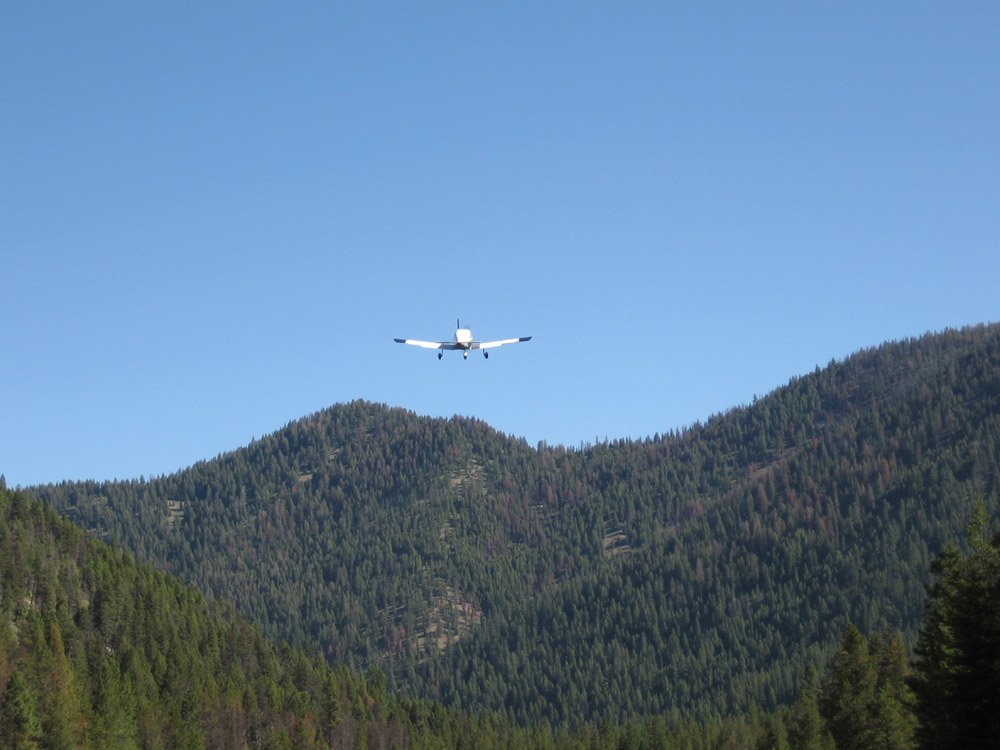 We had to have a light load to get a climb rate like that.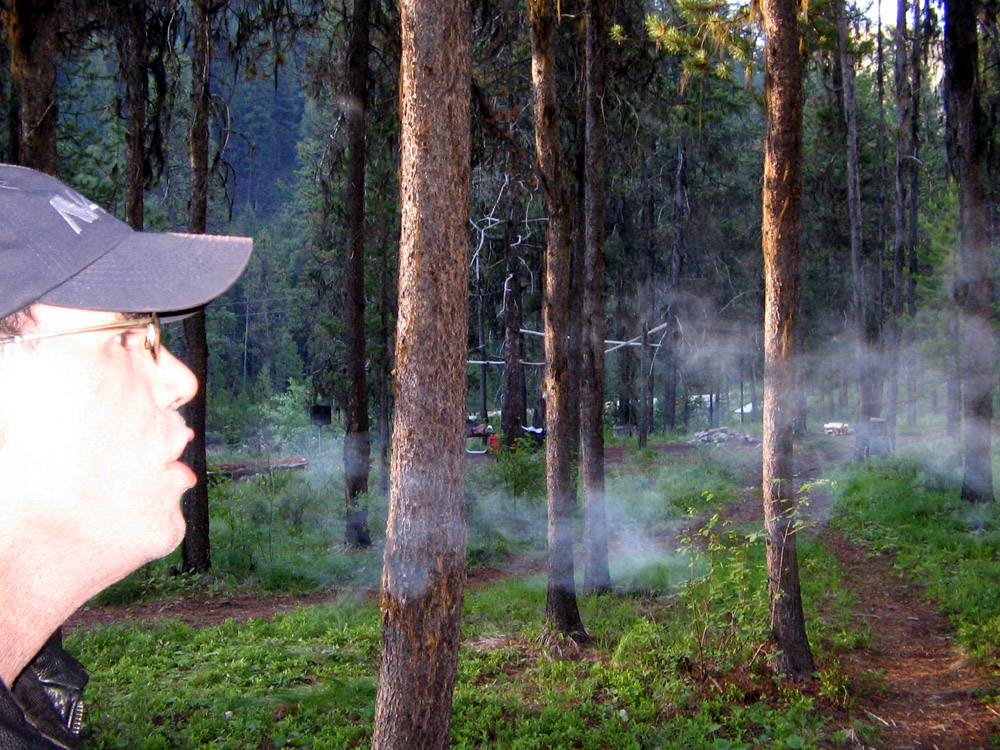 With morning temperatures in the 20s, this was a normal sight.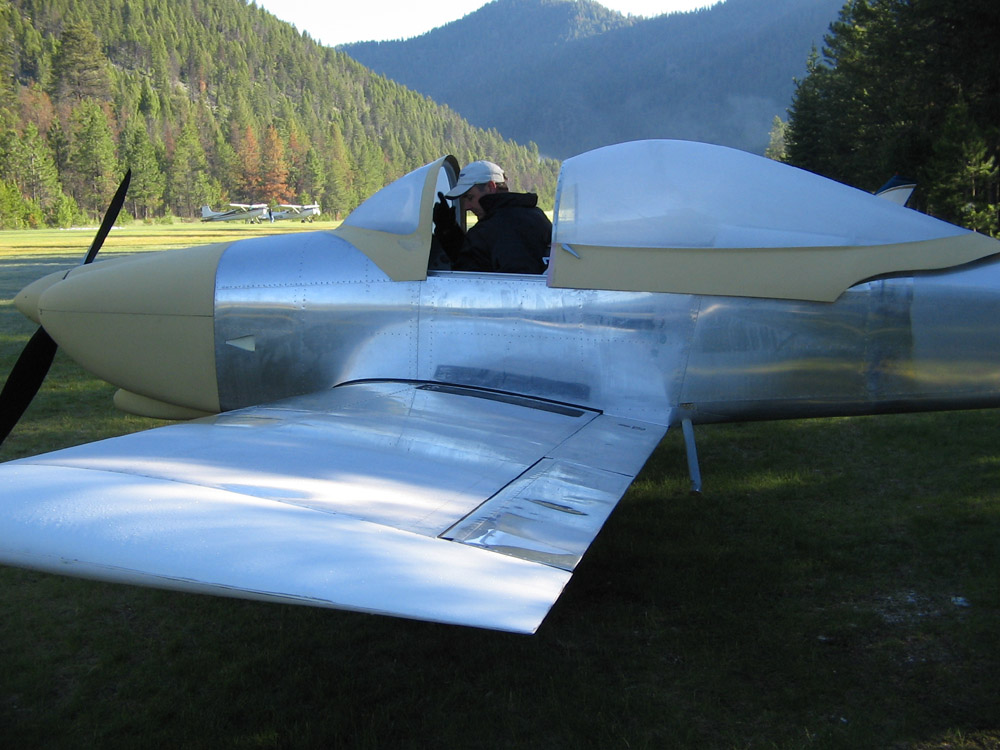 Doug tries to thaw out his frozen RV-8.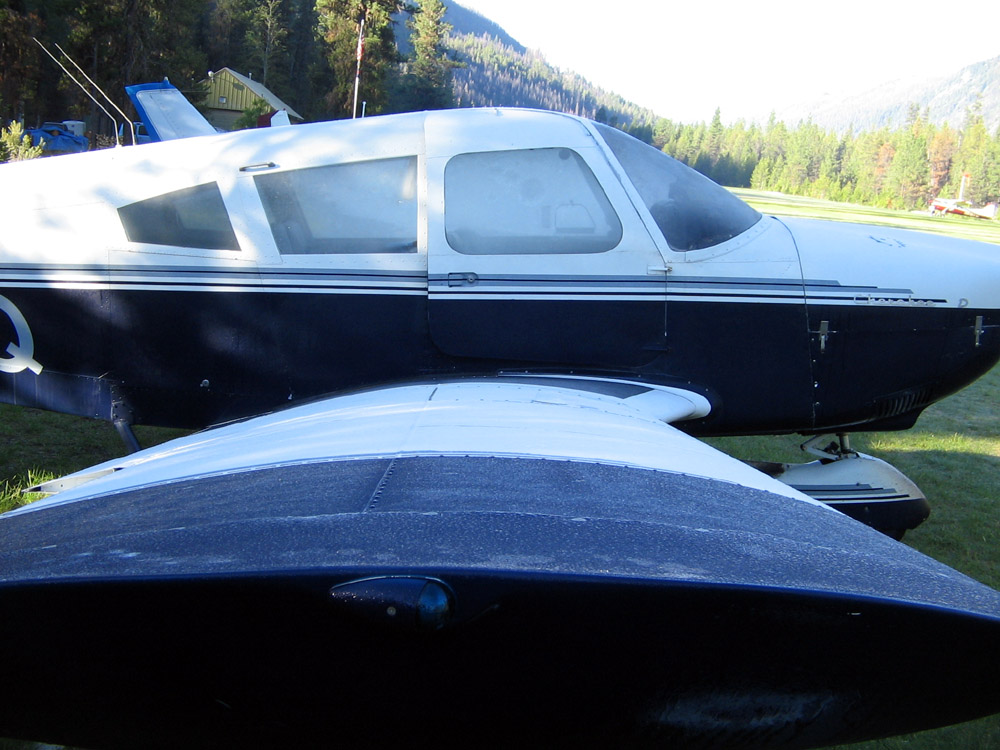 N4BQ wasn't much better. When this happens, the only thing you can do is drag the plane over to the other side of the runway and let the sun do it's work.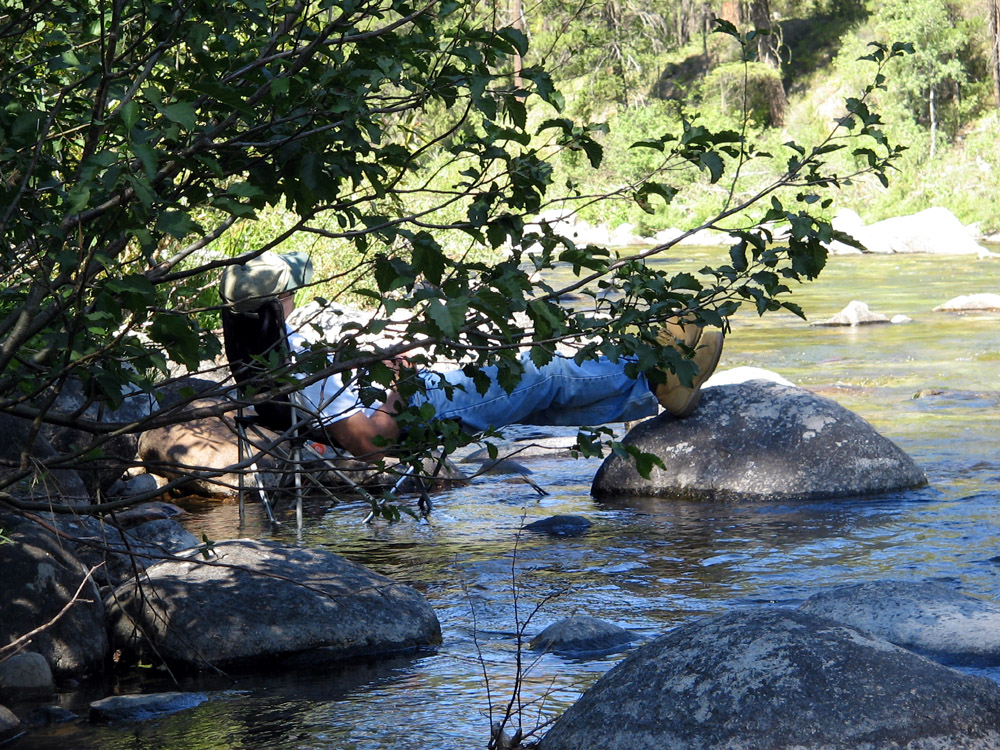 At Johnson Creek, creek sitting is even more popular than hammock time.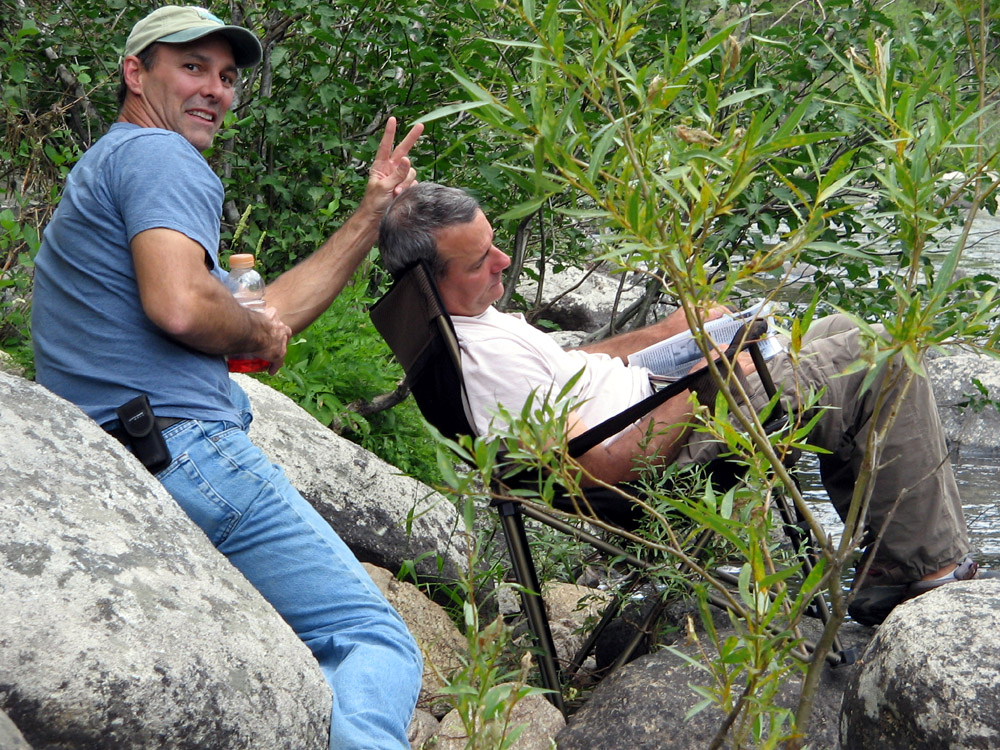 If you fall sound asleep while creek sitting, chances are good that others will view it as an opportunity for amusement. Next thing you know, there's a goofy picture on a
website.