John Galban's Flying Site
|
home


West Fork Lodge '10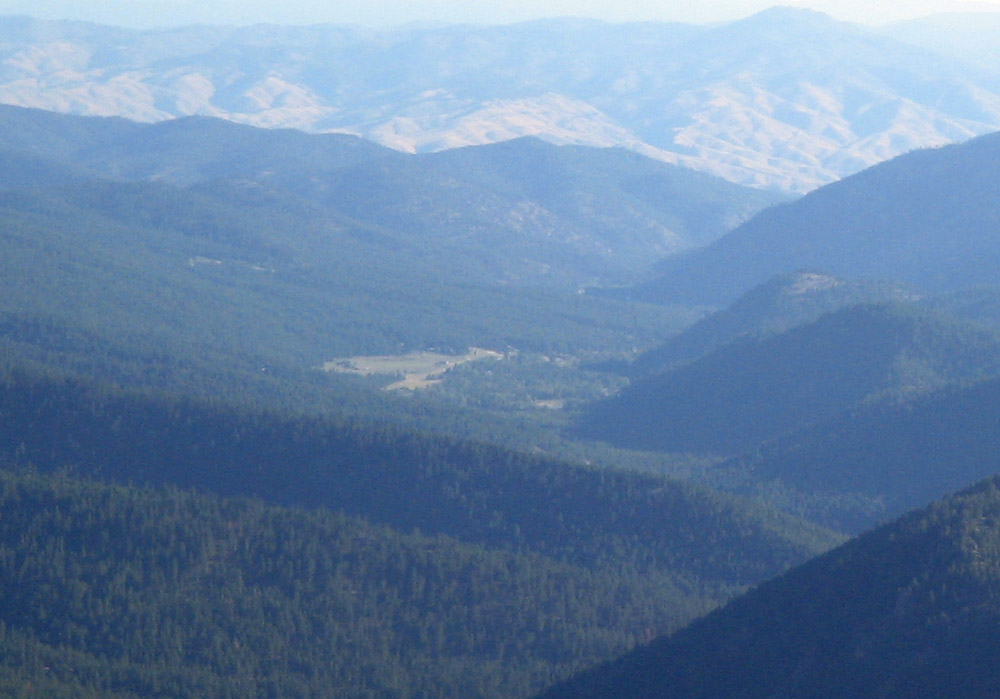 View of the strip and surrounding terraing from about 4 miles south.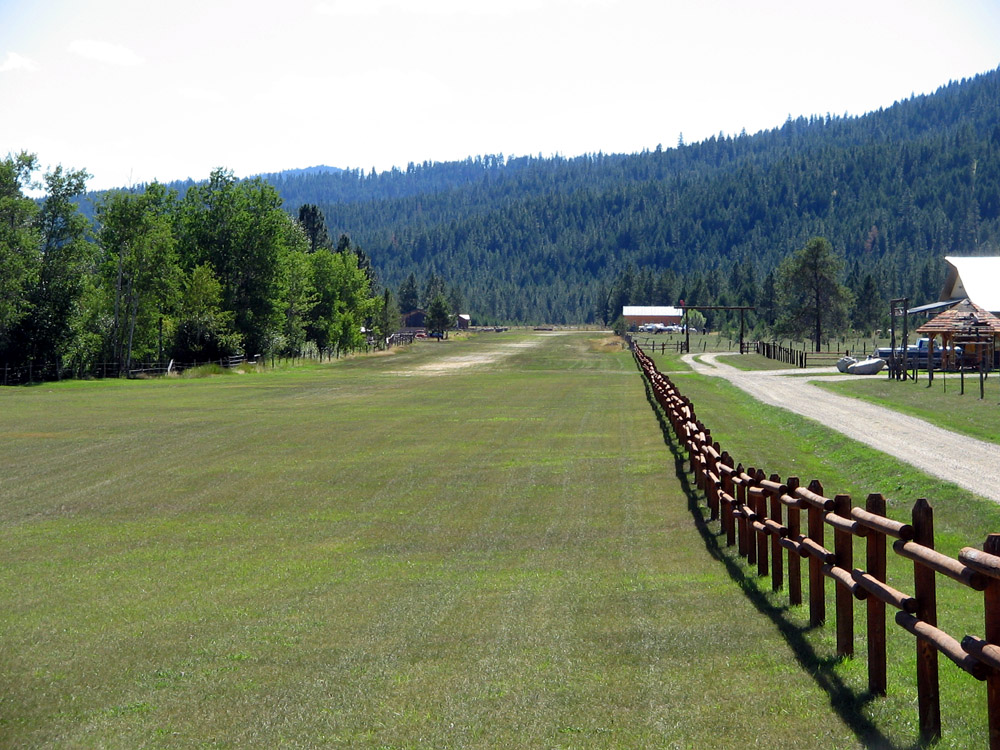 Looking down runway 20. The lodge is at the end of the runway on the left. Aircraft parking on the right.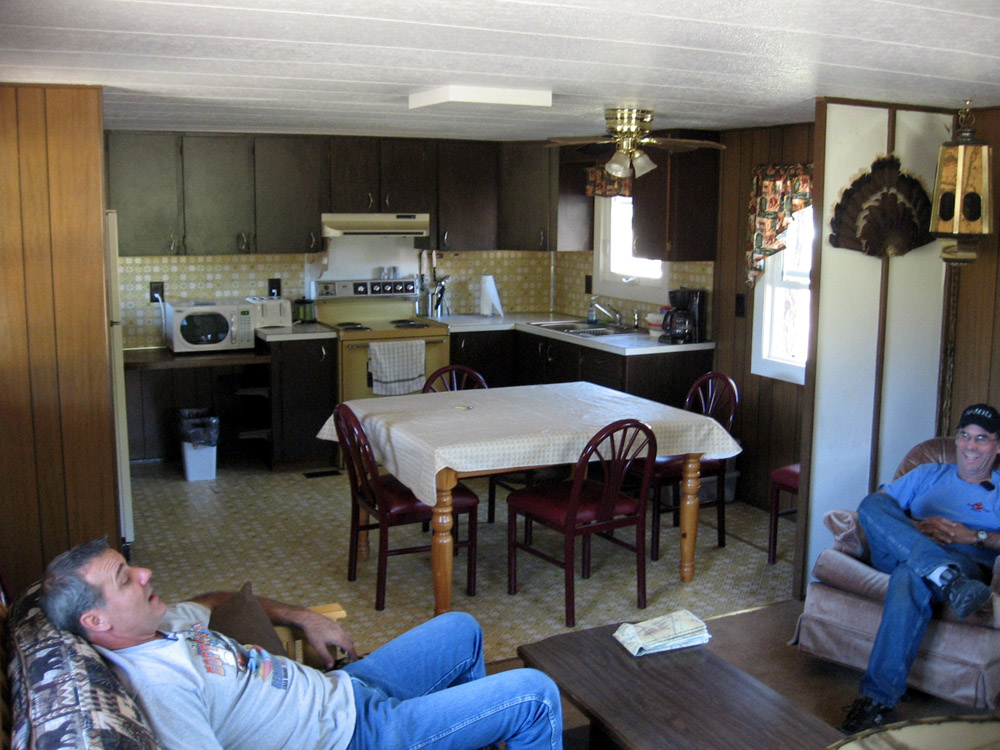 We stayed in a very comfortable three bedroom cabin with a living room and kitchen. Sure beats living in a tent!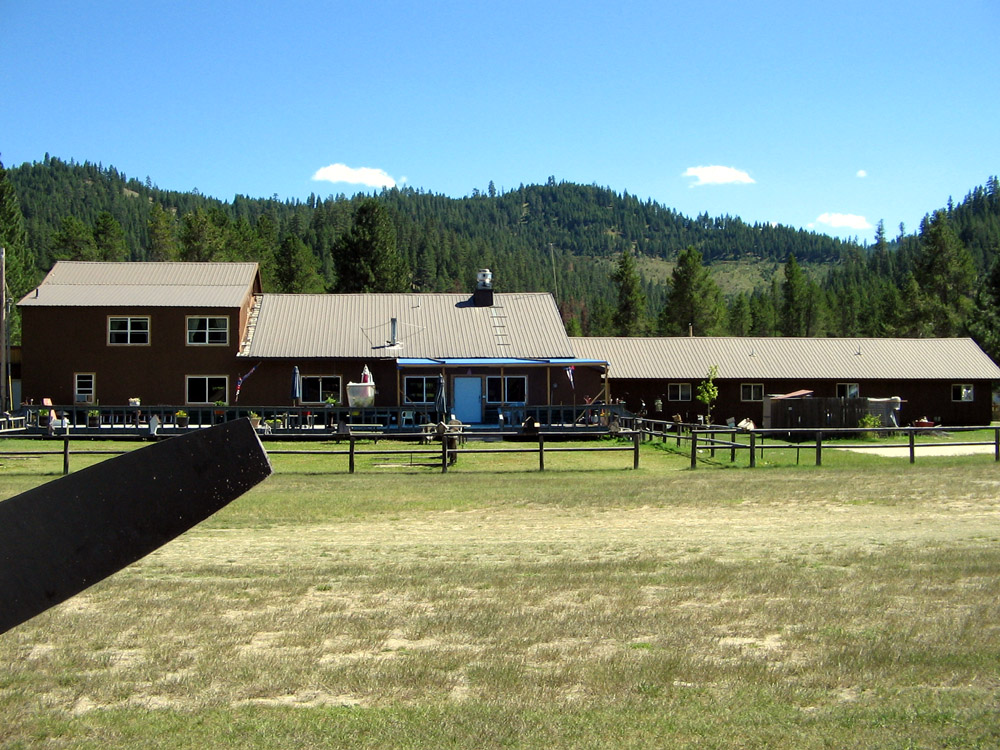 The main lodge is located right across the runway from the tiedown area.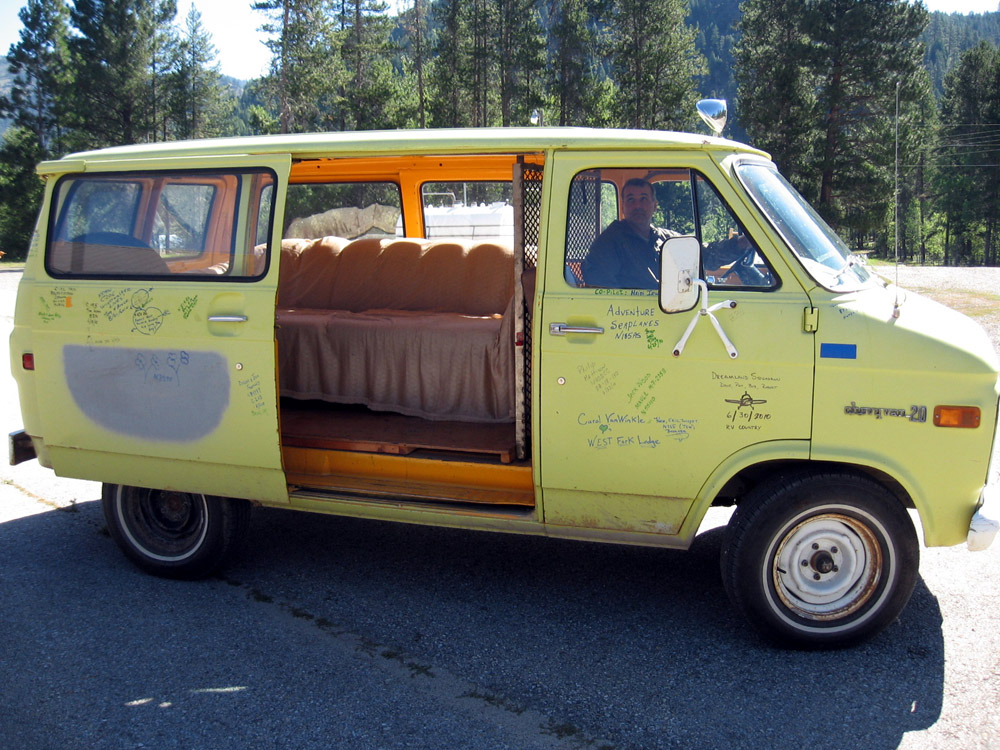 There is a courtesy van provided for visiting town or going fishing. As you can see, it also doubles as the lodge's guestbook. Patrons are encouraged to leave their mark on
the van with the indelible pens provided. Yes, that is a couch in the back of the van. It's quite a comfortable ride.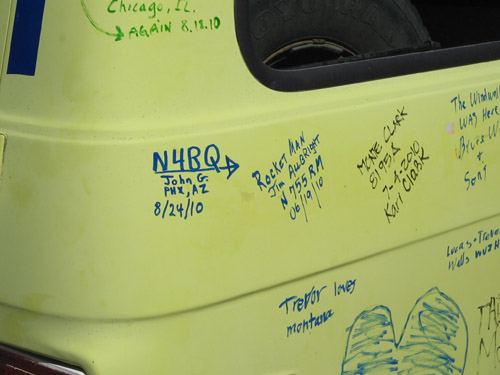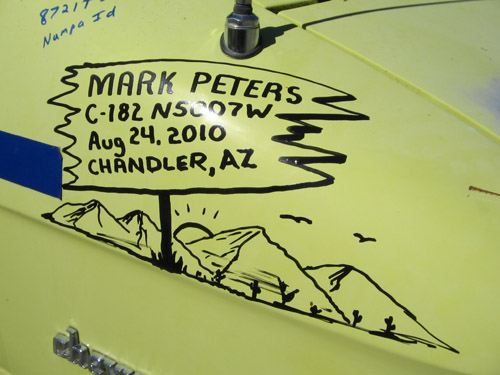 My effort was relatively plain (plane?). Mark, however, felt moved to create a work of art on the right front fender.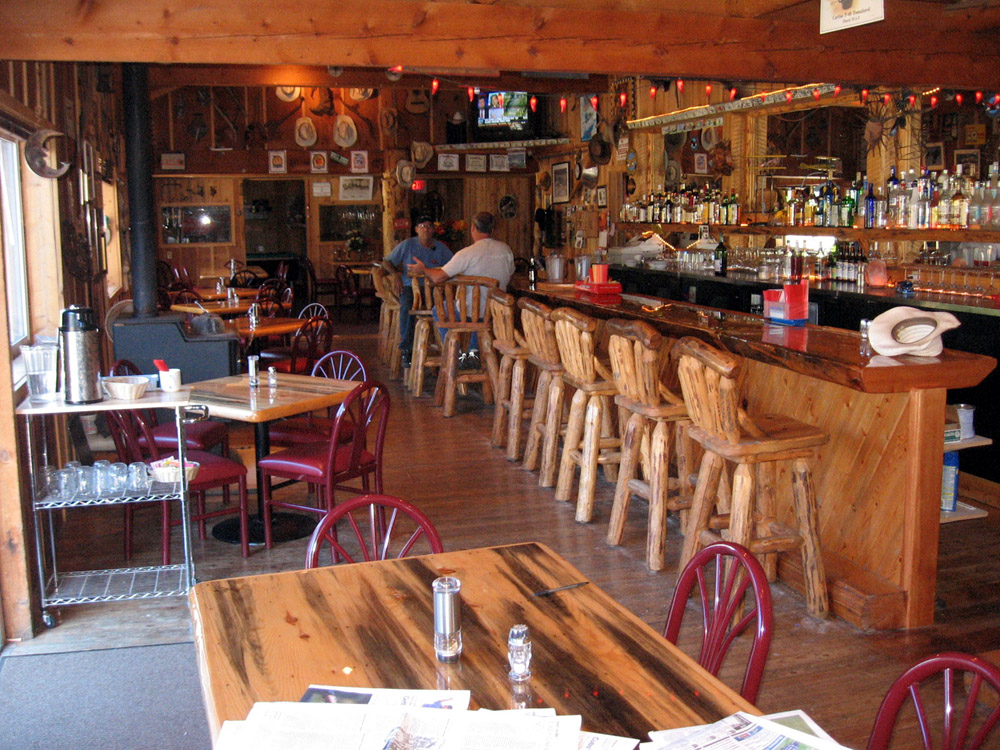 The bar / restaurant is amazing. The walls throughout are covered with aviation memorabilia. It's like a museum that serves beer!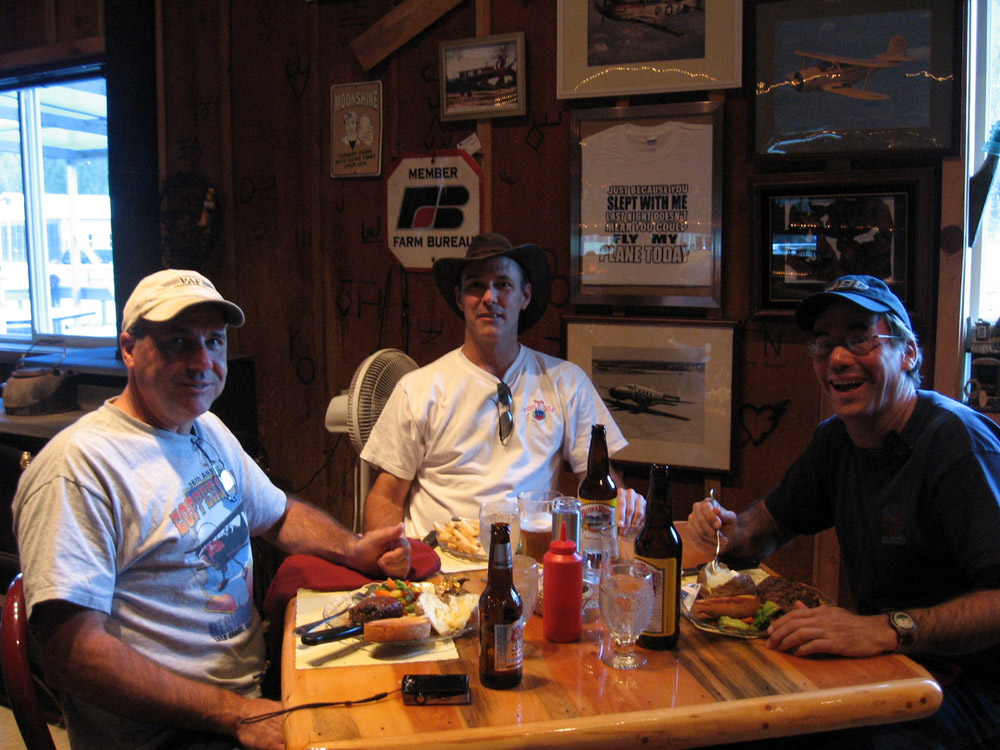 Steaks and beers at a backcountry lodge. It doesn't get much better.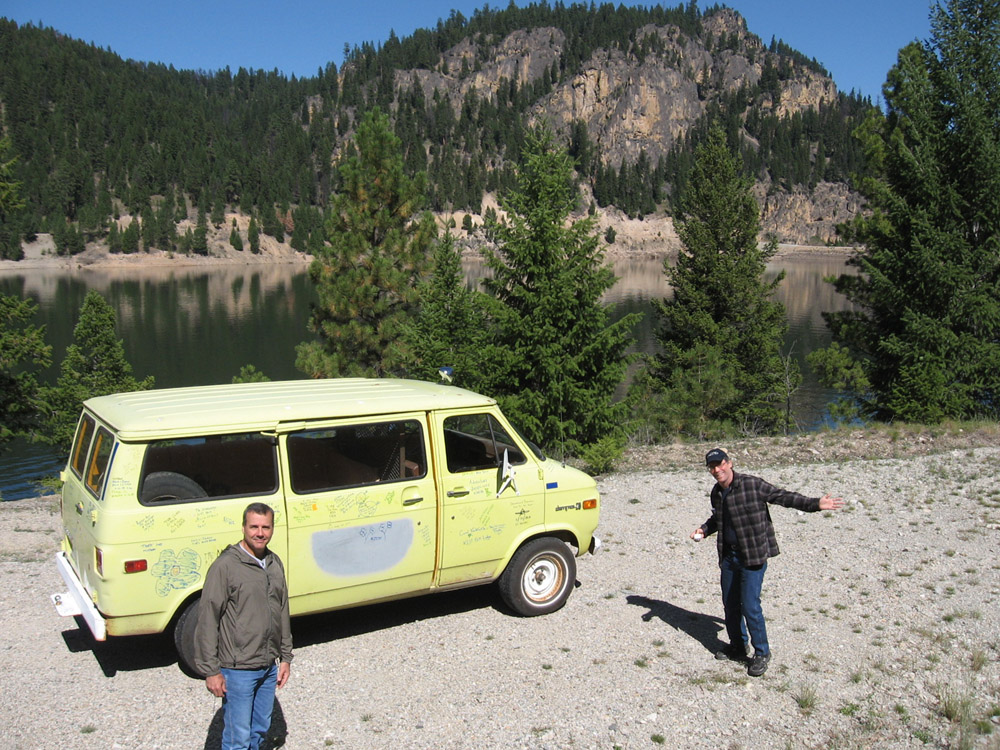 We took a ride in the van to nearby Painted Rock Lake.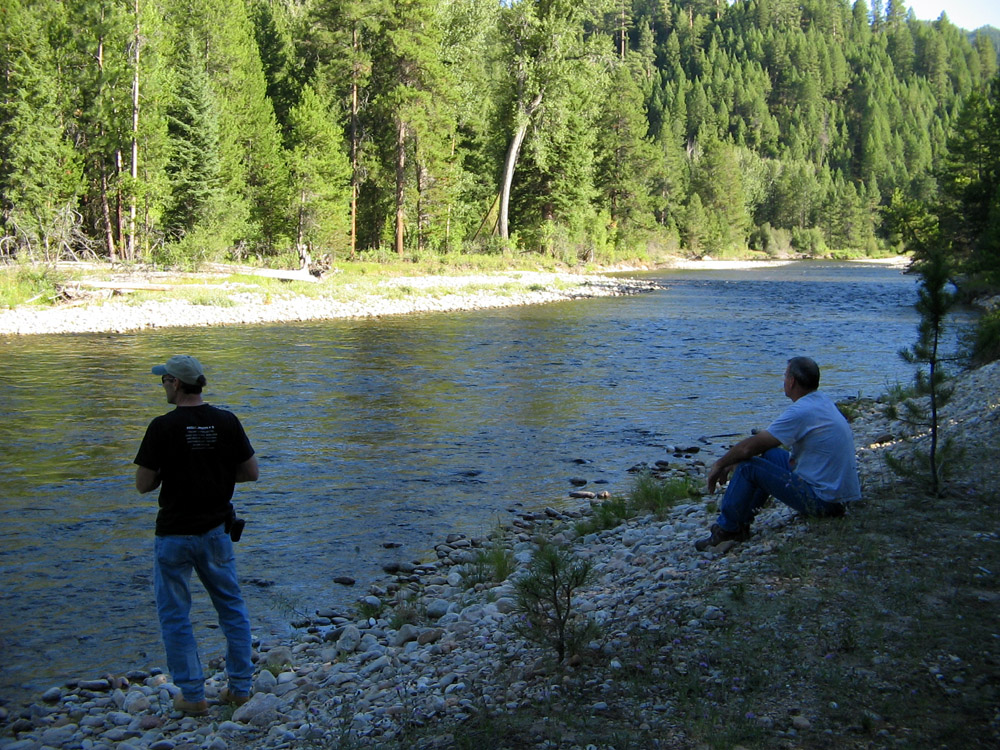 The Bitterroot River is just across the road from the lodge. If you just want to kick back and relax, this is a good place to do it.