John Galban's Flying Site
|
home


Fairbanks, AK '99


Home away from home. Thanks to the (less than spectacular) weather, I spent quite a bit of time at the Fairbanks Airport campground with my traveling pals Bill Boulton and Don Willis. That's Bill and Don's camp on the left and mine on the right.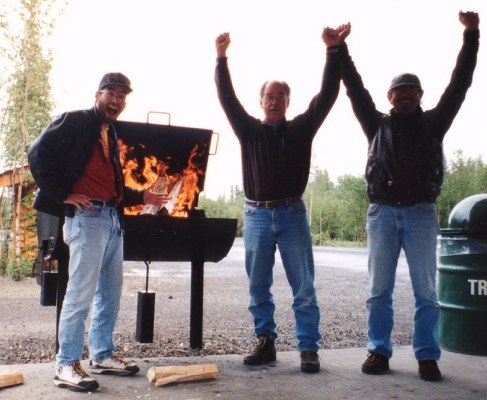 A typical bad weather, July day in Fairbanks. Large fires and brisk calisthenics were often required to keep warm.
Left to right - Me, Bill and Don.