John Galban's Flying Site
|
home


Moose Creek #1 '05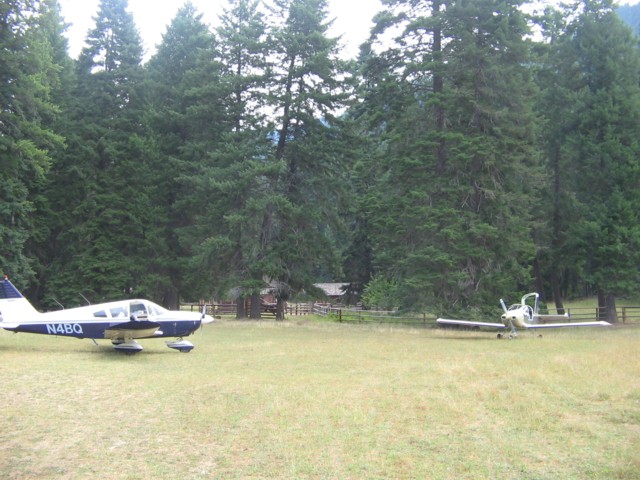 Doug and I arrive at the ranger station. The station is at the very end of rwy 4, so this is what you'll see if you
overrun it.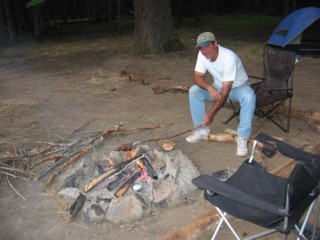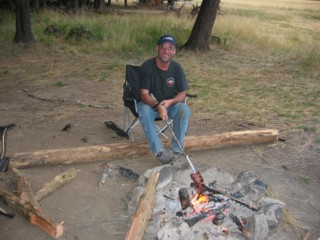 To our dismay, there were no grates on the fire pits. Neither of us had a grill, so we improvised by whittling a
couple of meat grilling sticks. We cooked our steak the caveman way. It turned out to be the tastiest meal
of the trip. I highly recommend meat on a stick!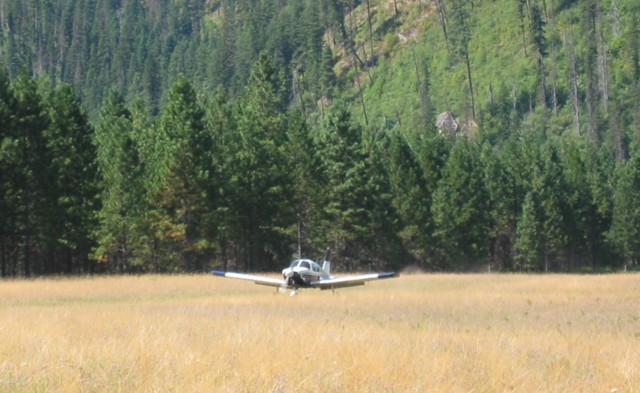 That's me touching down on rwy 4 (2,300ft x 200 ft) after a morning beer, grocery, laundry and breakfast run