John Galban's Flying Site
|
home


Seelley Lake '07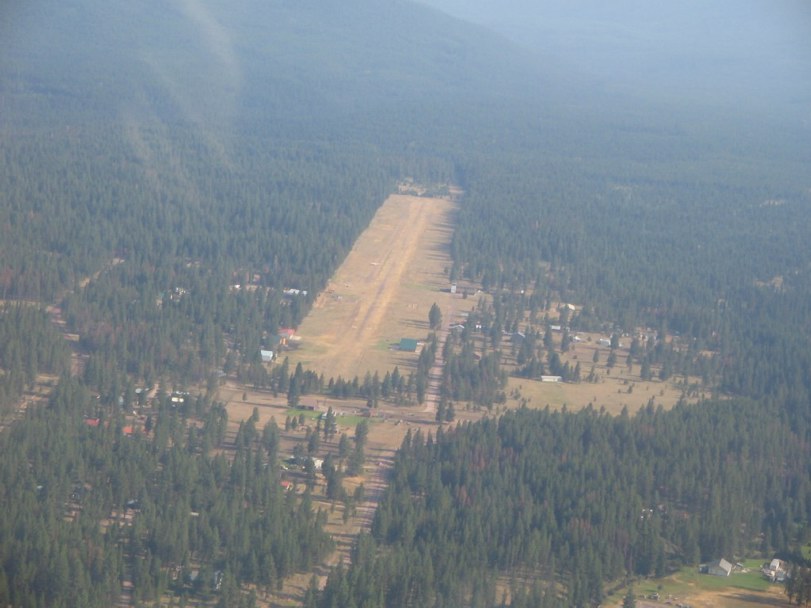 An overhead view of the Seeley Lake strip. The strip is 4,500 ft. long at an elevation of 4,300 ft.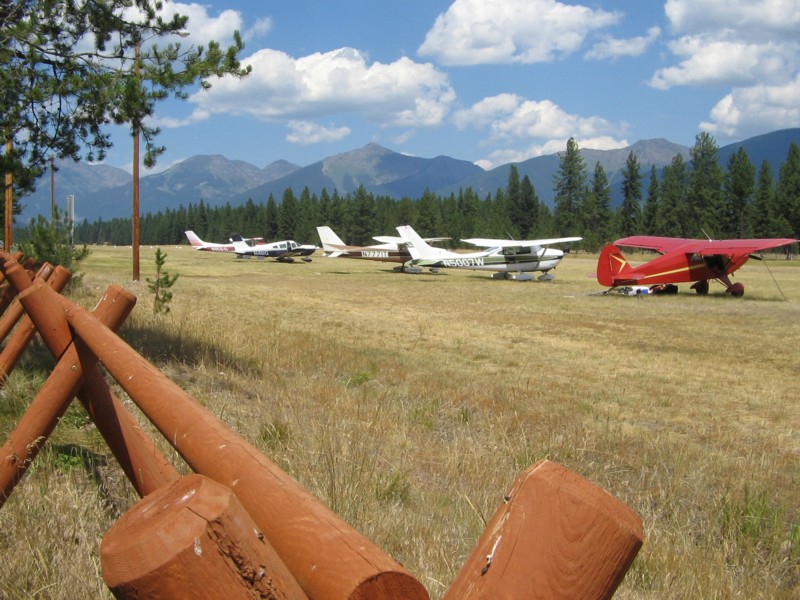 View of the parking area from the pilots campground. The red taildragger landed just before our group of four. The locals were wondering why
their little airstrip had suddenly become so popular.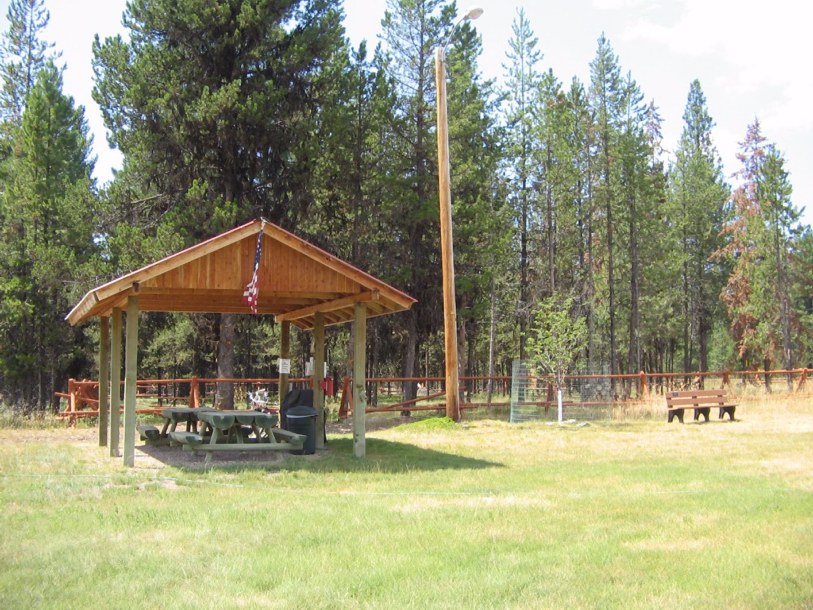 The pinic area with complimentary gas grill sits next to the campground.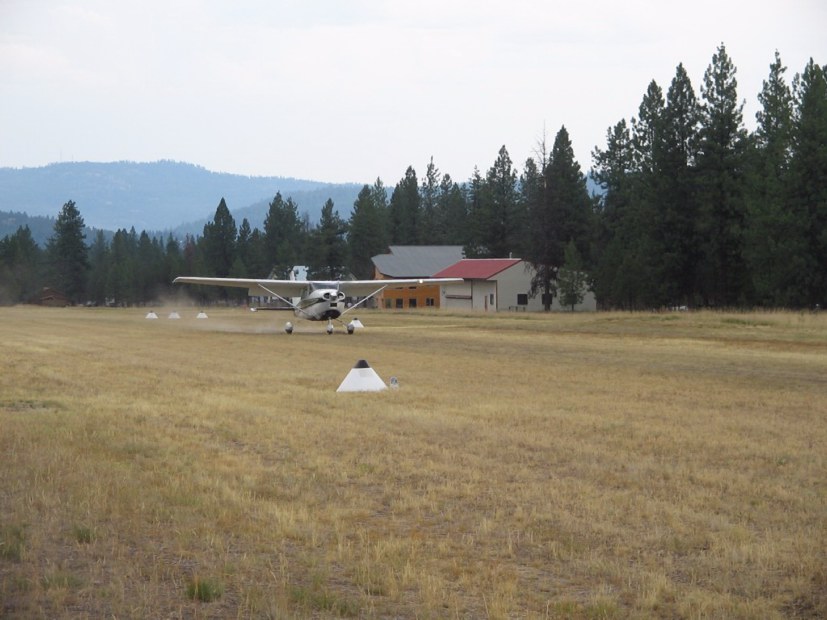 Mark lands his 182 on the strip after a local reconnaissance flight.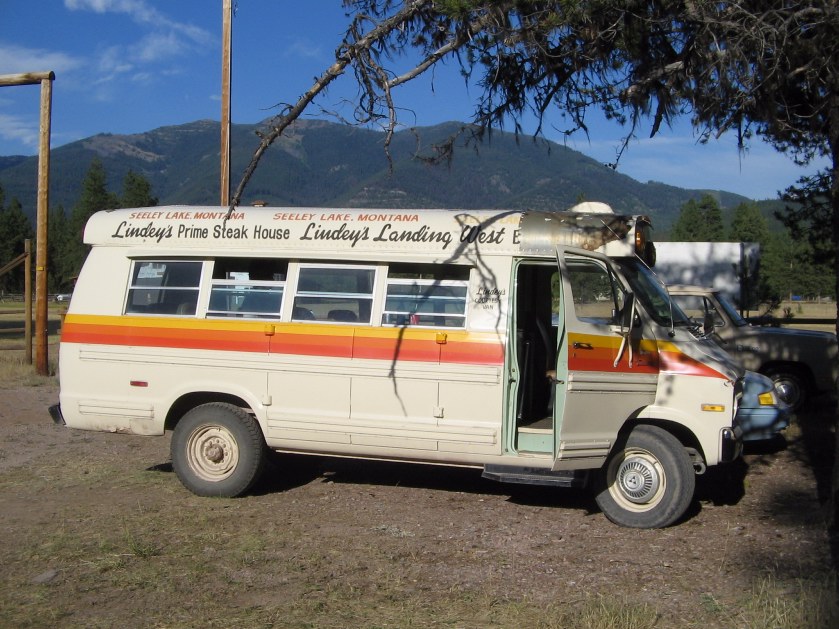 The courtesy car is actually a short school bus (quite fitting for our crew) sponsored by Lindy's Steak House in Seeley Lake. I can highly
recommend the burgers at Lindey's Landing by the boat docks.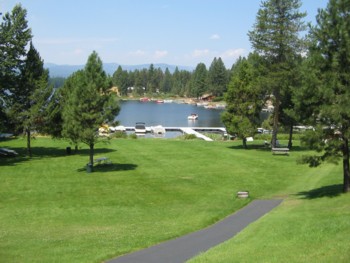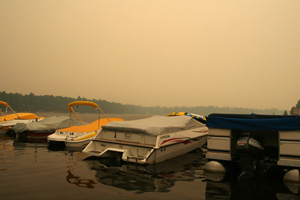 Things can change quickly. About a week after our visit to Seeley Lake, there was a major forest fire. Above right is a picture I took of the
docks at Lindey's Landing on the lake. Above left is a smokey picture of the same area that was sent to me two weeks later. Fortunately,
the town and the airport were spared, although a lot of acreage around the lake was blackened.