John Galban's Flying Site
|
home


Magee '07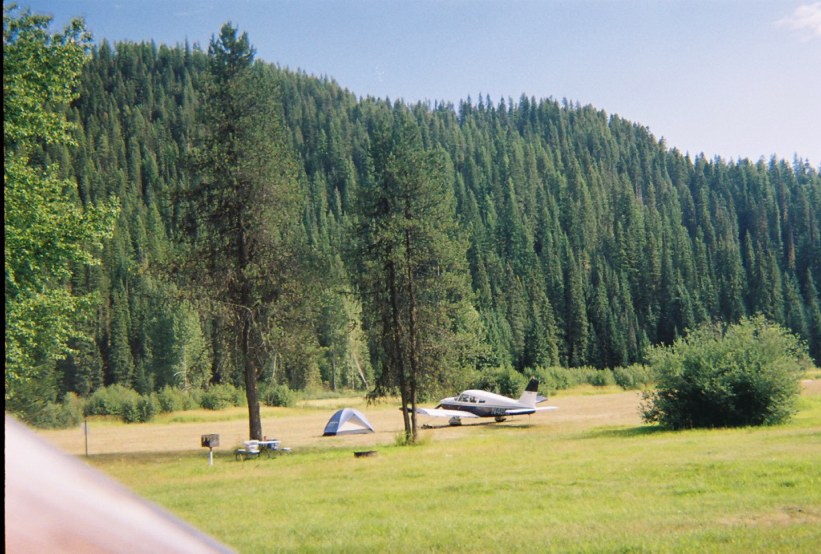 The camping area is located right next to the runway. There are several tiedowns to accomated visiting planes.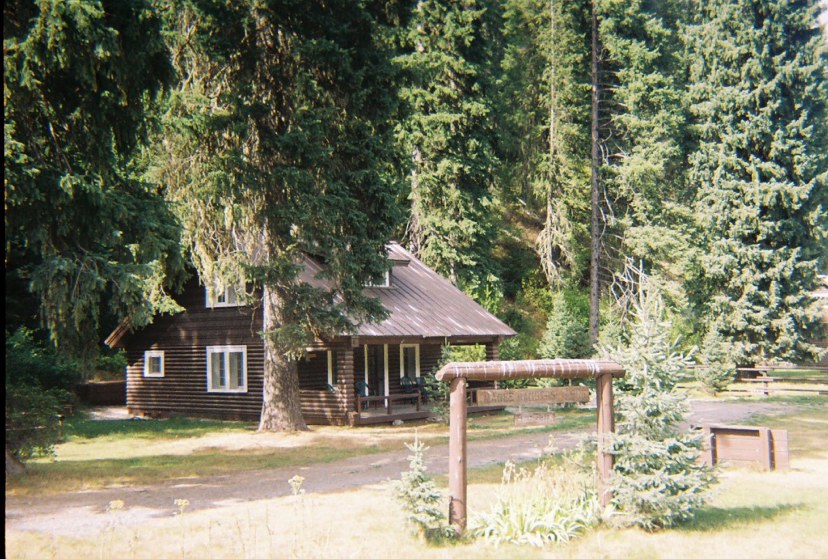 The historic Magee Ranger's Cabin was built in 1922. The station was closed in the early 70s, but the Forest Service rents out this cabin to
the public. It sleeps six, has running water, a kitchen and a bathroom. The going rate was $55/night and might be a nice alternative to camping
on the strip (about a 5 min. walk) if you have a small group.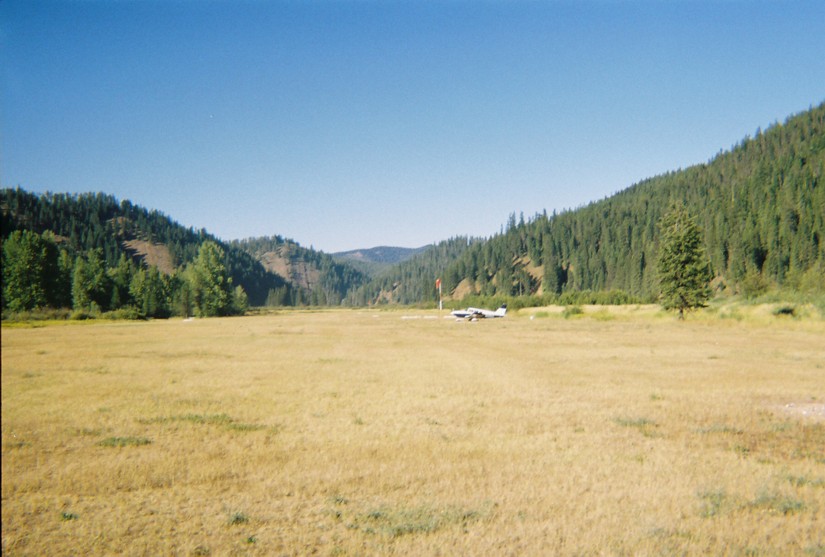 It is recommended that you land to the south on 18 and takeoff to the north on 36. Here's a shot from the takeoff position on 36. It looks short and
obstructed, but the canyon makes a gentle right turn at the end of the strip and it's a lot easier than it looks from the ground.