John Galban's Flying Site
|
home


Bike Trip '08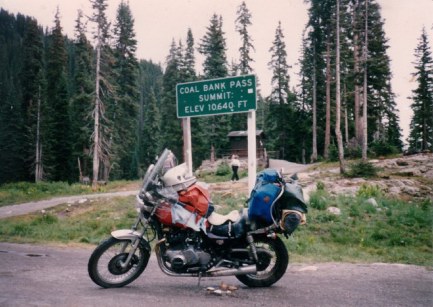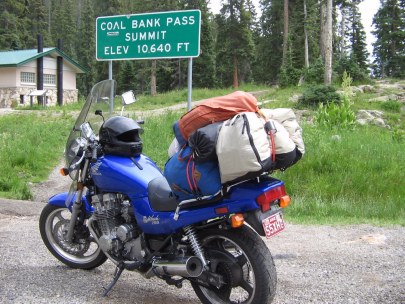 Some things never change. On the left is a pic from my 1989 road trip on my Kaw 750 twin. On the right is my 2008 trip on my Honda Nighthawk.
Note the smaller orange pack and the big blue pack in both pics. My motto is, "If it works, why mess with it."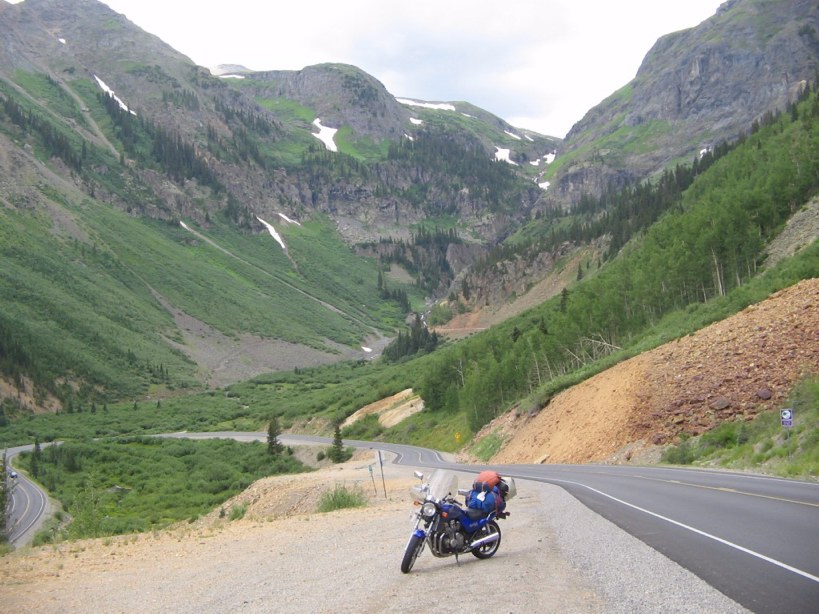 One of the many passes topping 10,000 ft. on the Million Dollar Highway in Colorado. This road twists and turns on the Western Slope of the
Rockies from Durango to Silverton, to Ouray and on down to Montrose.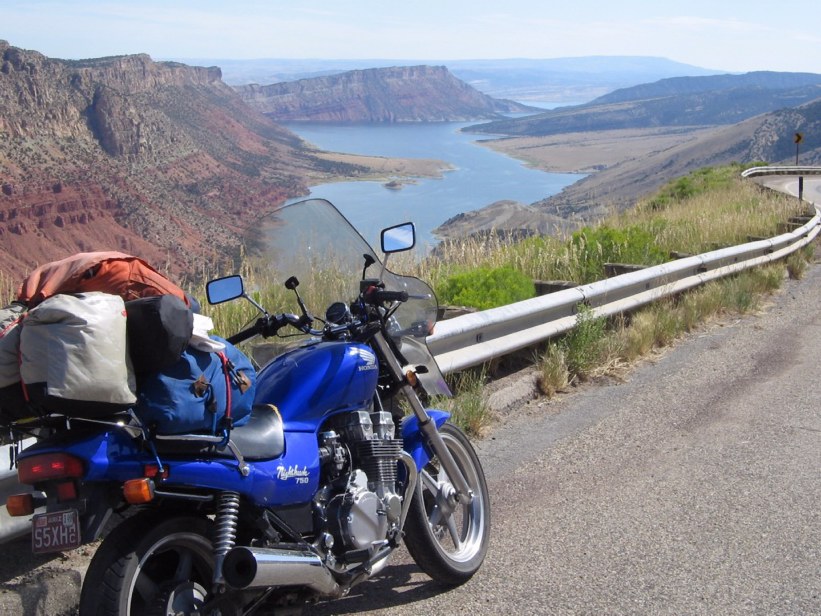 The west side of Flaming Gorge National Recreation Area in Utah.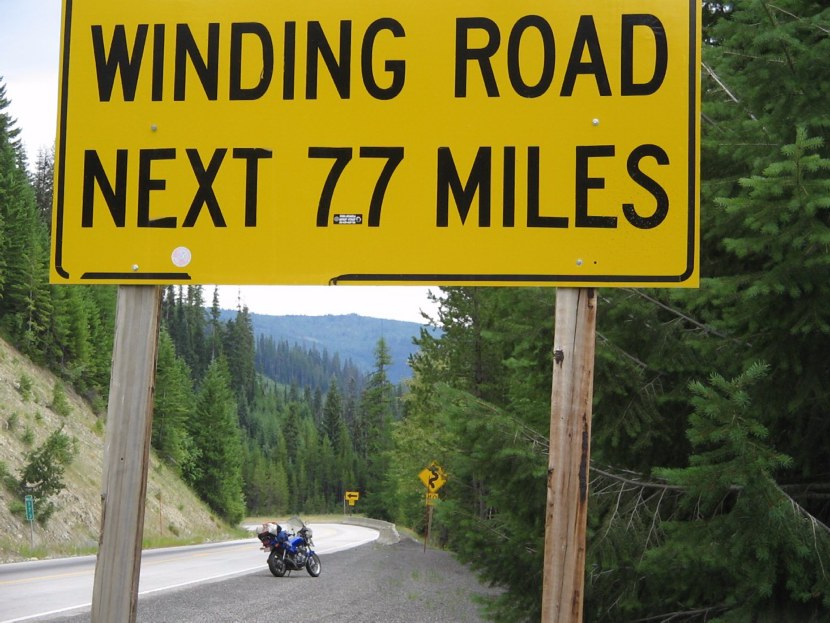 In my opinion, the finest motorcycle road in the country is this stretch of U.S. 12 across Idaho. In addition to the twists and turns, the entire length
runs through mostly uninhabited forest, which means there is very little traffic to get in your way. This sign now reads "Winding Road Next 99 Miles"
Click
HERE
to see an aerial view of this road.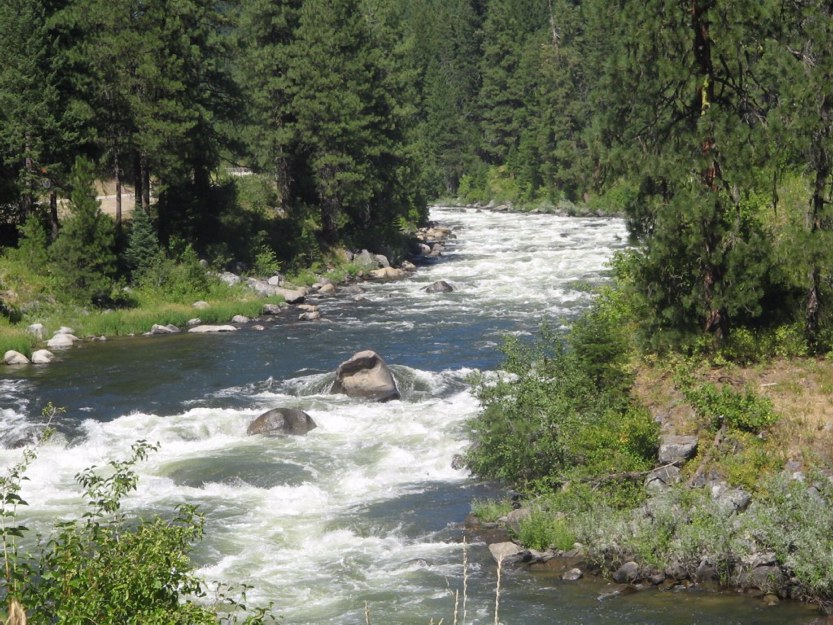 The Payette river runs along state highway 55 from McCall to Boise, ID. It has miles of continuous whitewater that few rafters dare to attempt.