John Galban's Flying Site
|
home


Sulphur Creek '09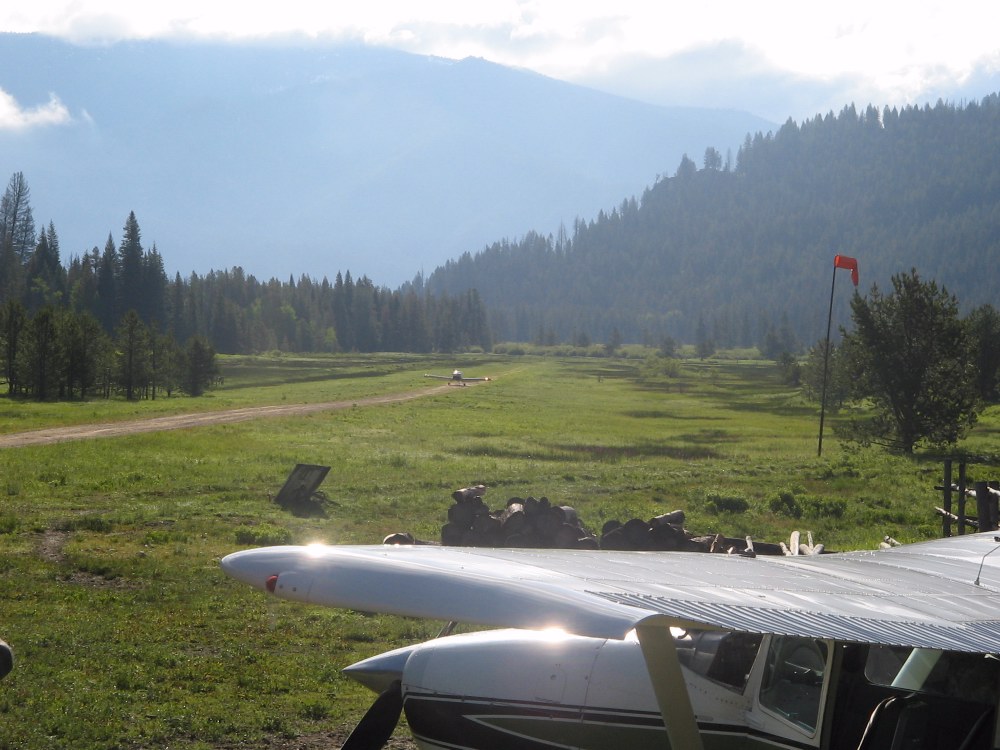 Roger's RV-9 touches down on the Sulphur Creek strip.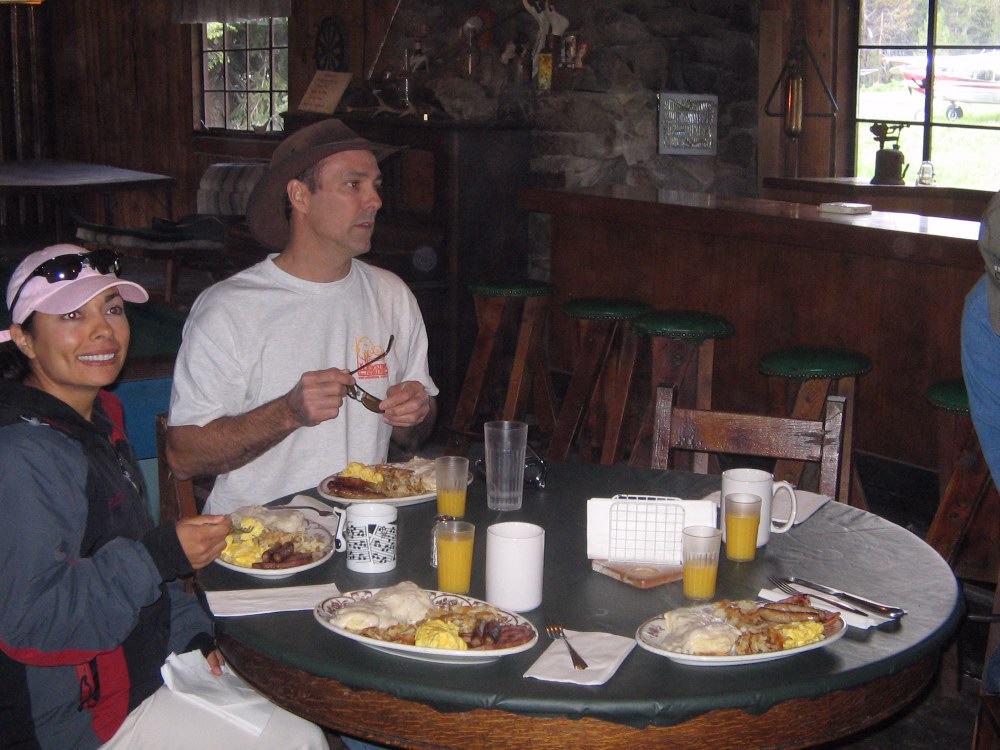 Mark and Mel prepare to dig into a giant breakfast. If you finish one of these, you should verify your weight and balance before attempting to take off.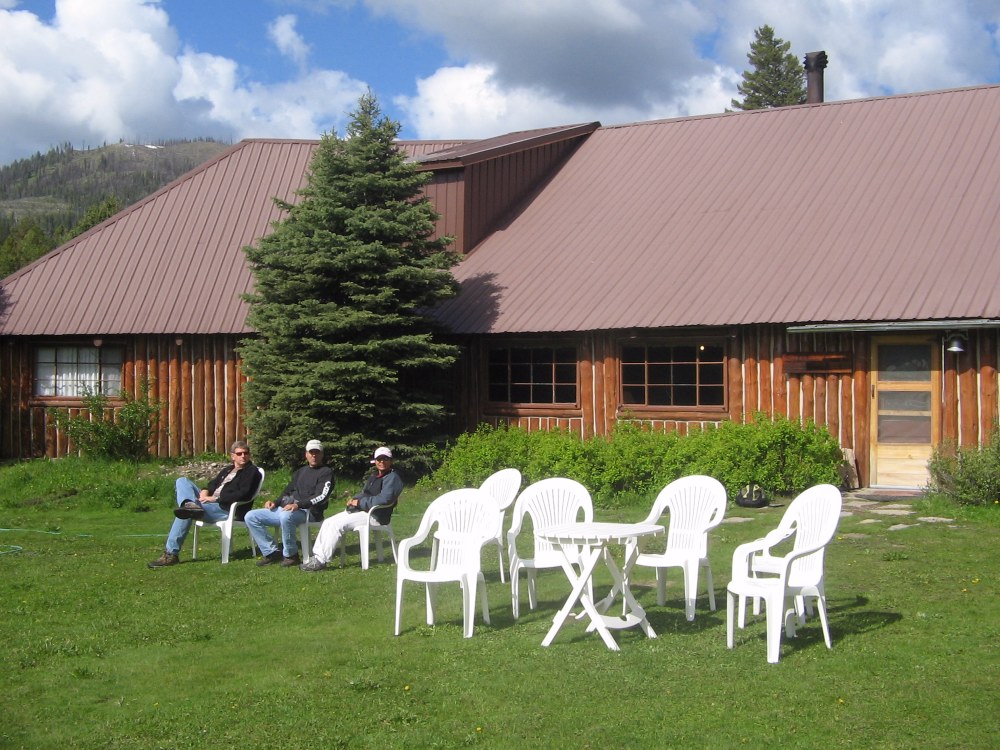 After breakfast it's a good idea to let things settle before taking to the air.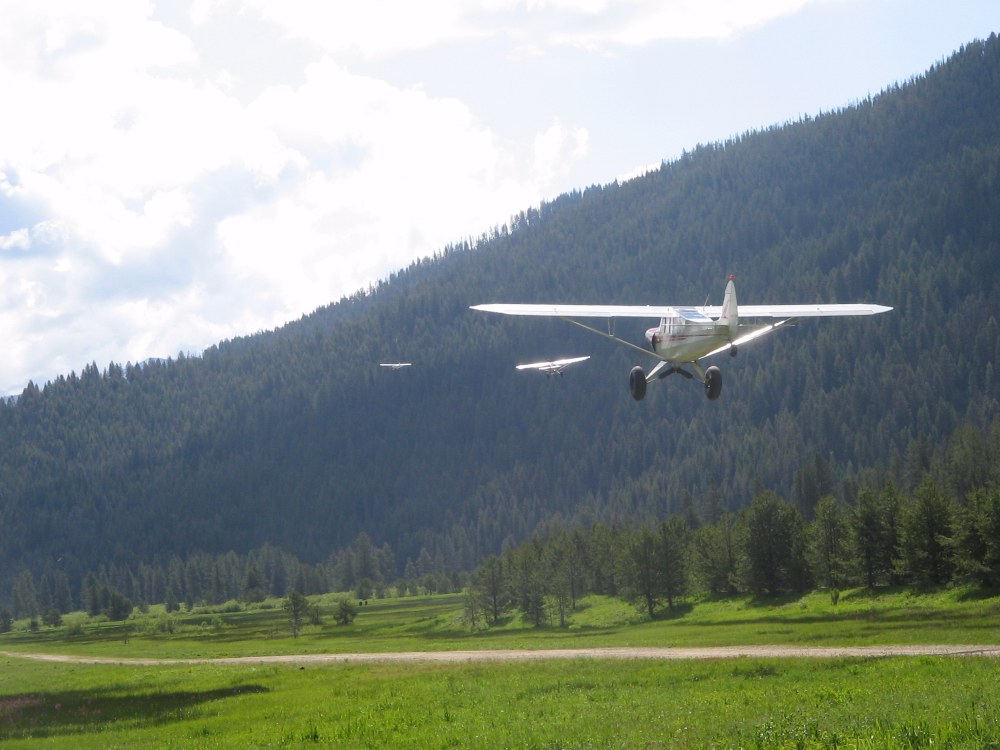 A gaggle of Supercubs departs the Sulphur Creek strip.